活動訊息
標題:
【轉知】Qualcomm-高通台灣創新挑戰賽
日期:
2020-03-08
分類:
活動訊息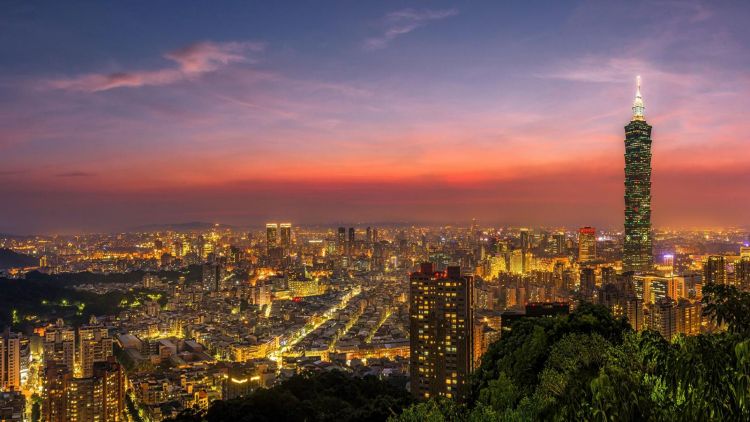 About the challenge
The Qualcomm® Innovate in Taiwan Challenge (QITC) 2020 is a continuation of an initiative by Qualcomm that was started in 2019 to support the development of Taiwan's ICT ecosystem by identifying and nurturing innovative, new small and medium-sized companies and products. This Qualcomm initiative is a collaboration with Taiwan's Ministry of Science and Technology (MOST) and Taiwan Tech Arena (TTA) to support the growth of Taiwanese startups in areas such as 5G, cellular connected IoT, machine learning, smart cities, and multimedia with our mobile platforms and technologies.
Building upon Qualcomm's longstanding support of Taiwan's ICT ecosystem, QITC contributes to Taiwan's "Asian Silicon Valley" – part of the national policy vision of "Digital Nation, Smart Island". Qualcomm aims to facilitate the integration of international and Taiwanese innovative ideas and technologies developments to boost innovation in Taiwan, enable new ICT industry dynamics in Taiwan, and raise the competitiveness of Taiwanese start-ups on the global stage.
In addition to a grant awarded to each selected startup, the Challenge offers coaching and technical training, provides access to world-class engineering resources for product development, and encourages startups' protection of inventions through patent filing.
Qualcomm Innovate in Taiwan Challenge
Program Benefits in QTIC 2020
Financial Grants to Support Incubation: 10 shortlisted companies will receive grants to support incubation, with additional prize money for the top three finalists at the conclusion of the incubation period.
Patent Filing Incentive: Qualcomm will reimburse each startup USD 2,500 for each utility patent application filed with either the U.S. Patent and Trademark Office (USPTO) or Taiwan Intellectual Property Office (TIPO) which relate to proposals for QITC 2020 (at the prevailing exchange rate). Limited to two patent applications per startup. Please see official rules for full details.
Access to Accelerator Program Services: Qualcomm, with partners such as Taiwan Tech Arena (TTA) and Techstars, will provide workshops and training on a range of topics such as operations, customer development, competitive analysis, product management, global market entry strategy, mastering the pitch, and fundraising. Frequent coaching and mentoring sessions from subject matter experts in these areas will be provided to interested startups.
Ongoing Technical and R&D Support: Qualcomm will offer technical support to all startups at no additional cost, which will include business and technical guidance, laboratory access, as well as problem-solving support from local Qualcomm teams.
Timeline
Qualcomm Innovate in Taiwan Challenge 2020 is a single cycle incubation from May to November 2020.
Application Phase (February through March 2020): Online roadshows (webinar) & online submission of ideas/products.Shortlist (April 2020): Up to 10 teams will be selected through a jury process and will be awarded money of USD 10,000.
Incubation (May to October 2020): Shortlisted companies will be supported through an incubation period including seminars from subject matter experts, technical support from Qualcomm, and assistance from Intellectual Property specialists.
Finale (November 2020): One winner and two runner ups will be selected by a jury of industry leaders and receive cash awards of USD 125,000, USD 100,000 or USD 75,000 respectively.
Note: the above timeline may be subject to change.
Detail:https://www.qualcomm.com/innovate-in-taiwan-challenge